Income Tax Calculator
calculate your total income tax by using this free income tax calculator. This gives you most accurate result by entering the required values.
Every organization has to deal with cash inflows and outflows. One of the most important aspects in the financial aspects of any organization is taxation. Every industry hires accountants and auditors that work hard to record all the financial operations and develop the income tax calculations for the taxation process of the organization.
However, the orthodox method of calculating income tax is as we all know a very hectic and mind-boggling operation. But with technological advancements, these operations are made easy with automated calculation and other methods.
What is Income Tax Calculator:
The income tax calculator provides users and organizations with the ease to formulate income tax calculations with ease. This incredible software makes the hectic and hard method of calculating income tax with just a few clicks and automation.
The data and record of the organization can be imported to the software or can also be recorded on the application itself. Once you have the data is it as easy as clicking a button on your desktop or laptop. Just enter the required values into their segmented field and let the calculator do its magic by calculating the income tax amount for you while you sit back and relax.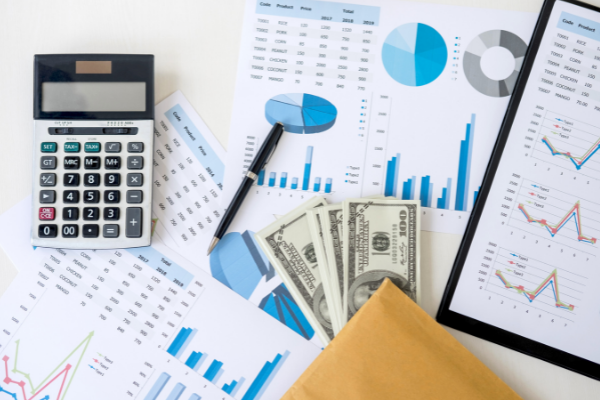 How to Operate the Income Tax Calculator?
The process and operation of the income tax calculator are extremely easy and user-friendly. The application plugin allows the user to easily understand the different operations that the application can perform and provide to the end-user.
With the income tax calculator, there are several options to integrate your existing records from different sources and calculate the income tax. Once the record is integrated with the application the income tax will be generated which can be saved in different formats for printing and sending. Thus, making the tax calculator a complete overall option to deal with all the hectic operations involved in the taxation process of any organization or firm.
Conclusion:
In the end, we can conclude that without any doubt the process of calculating income tax is not easy and requires a lot of work and effort to get the job done with proper calculation methods. However, with advancements in technology, we now have a lot of options to automate the process and formulate income tax with ease.
The Income Tax Calculator is a great example and is one of the best applications/plugins that you can use to calculate income tax. It has a very user-friendly design that enhances the user experience and allows them to operate the income tax calculator with ease. Moreover, it is dynamic and can be easily integrated with different databases to extract the records and apply the operation on them to generate income tax reports.