Amazon Product Position Checker
Amazon Product Rank Tracker
Amazon is the world's biggest marketplace for buying and selling almost any product.
As a seller, you always want to track the ranking of your product on amazon search results. Let's say you are a seller on amazon and listed some products to sell on amazon.com.
You will be competing with so many other sellers as well who are selling the same kind of product. This is why you always need to check where your product is ranking if searching with your targeted keyword.
To solve this problem we made this Amazon Product Ranking Checker tool which is free to use.
What is Amazon Product Position Checker?
Amazon product position checker is a tool that helps you check the position of any product when searching for a specific keyword. If you are selling a Drone Camera then you would like to see where your product is showing when any user searches for the Dron camera on amazon.com.
If you want to locate the position of your items manually, it would take a lot of time scrolling and checking each product.
This is why we made this Amazon product position checker tool to show you the exact ranking of any product quickly by using the ASIN number.
You can see the below image to find the ASIN number.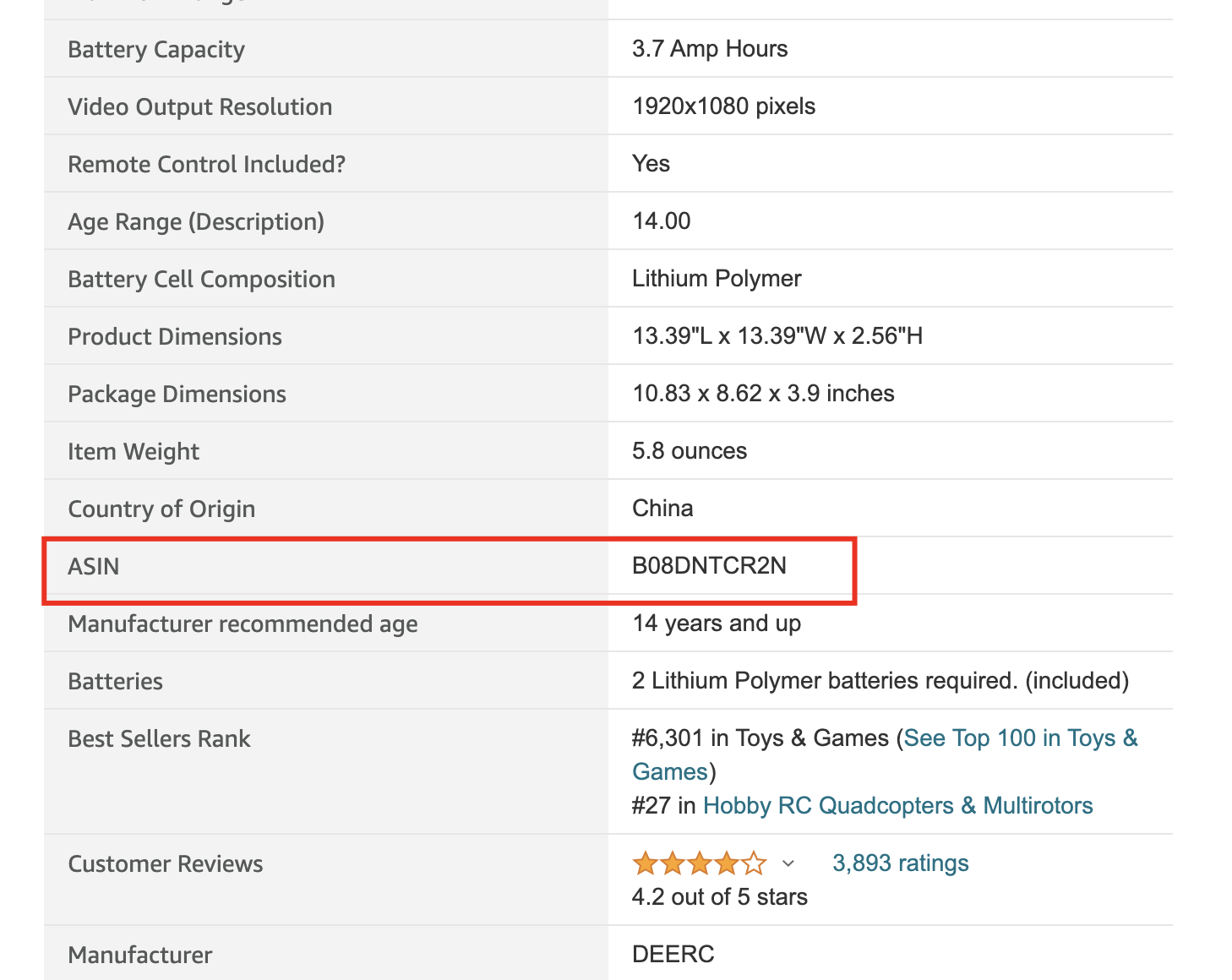 How to use this tool?
To use this tool you only need to have two things ready.
Product ASIN number

Keyword or search term
once you land on the page you will see two boxes. In the first box enter the ASIN number of the product and the next box is for the search keywords.
After entering both fields click on the submit button and it will show you the ranking with the page number.