Chairish Fee Calculator
Calculate Chairish Fee for your products
What is Chairish?
Chairish is an online platform for selling artwork, furniture, home accessories, and décor products. You can list your product on Chairish for free and take commission up to 80% when you make any sale. Chairish offers different options for selling that users can choose from. You can see the plan details in the table below.

There are also two types of sellers called Professional and Elite. Both have a tier-based sliding scale, which depends on the price of each item.
Amounts less than or equal to $2,500 will have a 20% Chairish fee
Amounts between $2,501 - $25,000 will have 12% Chairish fee
Amounts greater than $25,000 will have a 3% Chairish fee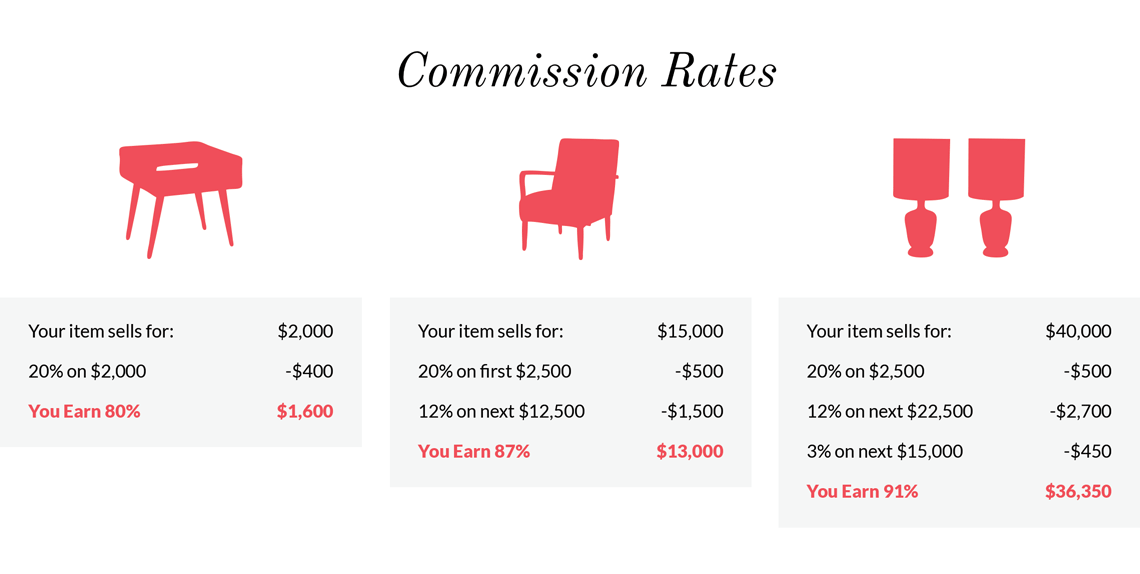 How to use this tool?
To calculate the Chairish fee for your products you need to enter all required fields and in the result, you will get.
Chairish Fee
Tax
Return
Margin
Profit
In this way, you can get the exact idea along with the shipping cost and shipping charge amount. Actually, Chairish charges their fee based on selling seniority and product price. This makes sometimes impossible to understand for users how much Chairish will take from each sale. This Chairish fee calculator will help you get the exact Chairish fee along with some other useful statistics.